This bacon wrapped filet will wow your dinner guests. Seared on the outside with a beautiful pink inside on this air fryer filet with bacon!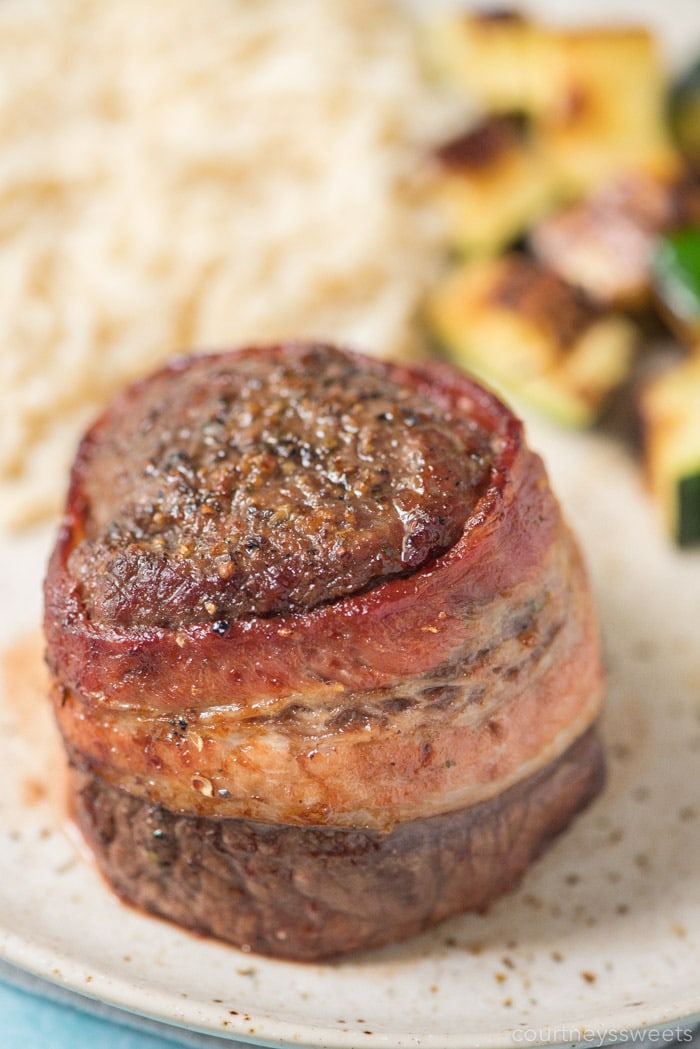 Since using an air fryer we've loved making our favorite meals without heating up the house or smoking out the kitchen with my grill pan.
This bacon wrapped filet steaks are absolute perfection in the air fryer! If you haven't made air fryer steak, you must try it! It sears the outside beautifully without overcooking the inside.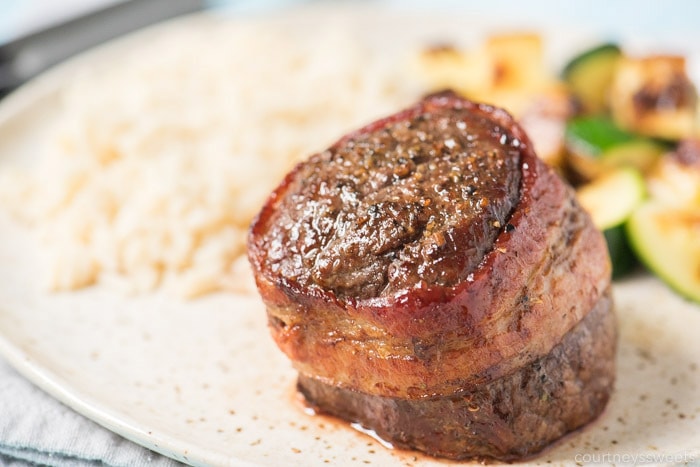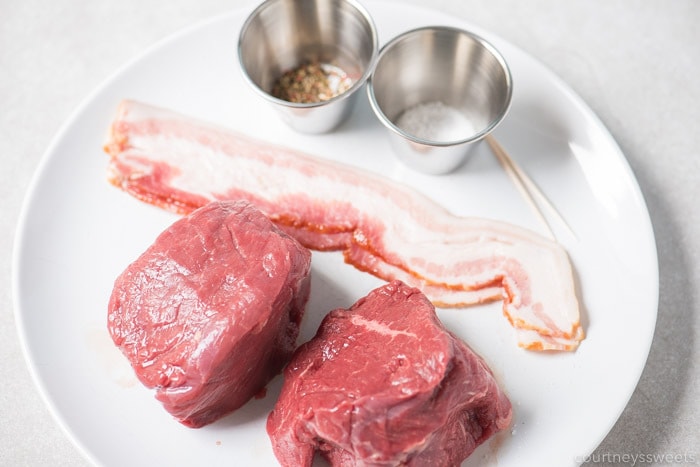 HOW TO COOK BACON WRAPPED FILETS
Wrap the bacon around the filet and secure with a toothpick by pressing the toothpick through the bacon and into the filet, then out of the filet into the bacon on the other end of the toothpick.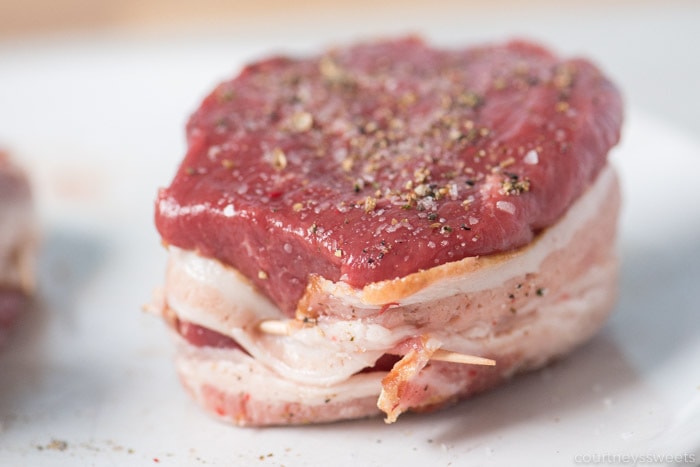 Season the steak with the salt and pepper or your favorite seasonings.
Place the bacon wrapped filet onto your air fryer rack.
Spray a little avocado oil onto the steak. (Note: olive oil is a high smoke point oil and we do not recommend using it in the air fryer unless you're using a lower heat setting)
HOW LONG TO COOK BACON WRAPPED FILETS
You'll want to air fry the steak for about 10 minutes on 375 degrees F and then flip as one side will be nice and seared while the other isn't.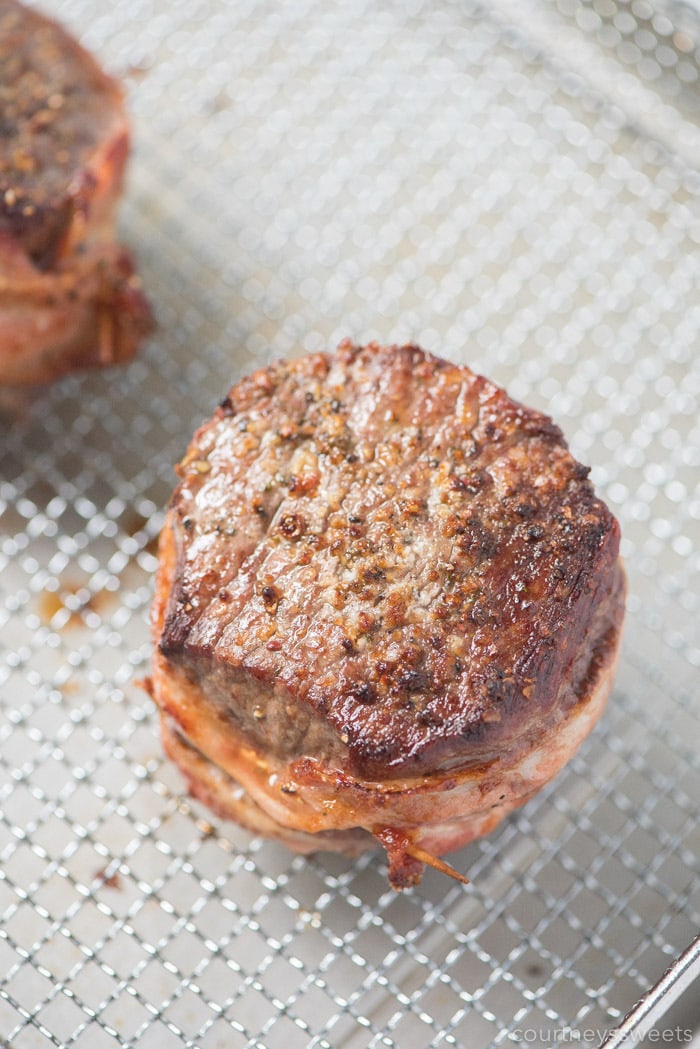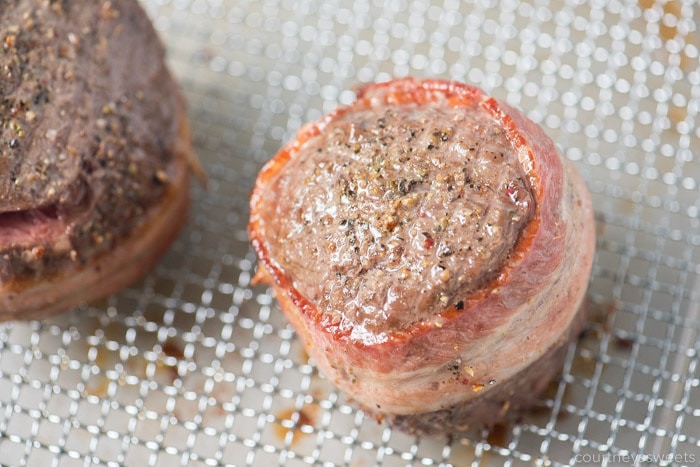 Air fry for another 5 minutes or until you reach the desired doneness. We're aiming for medium.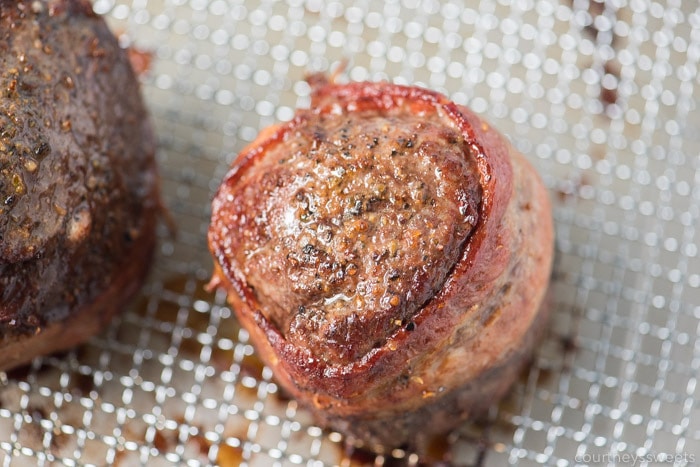 The air fryer will not only sear the top and bottom of the filet, but it will also crisp up the bacon too!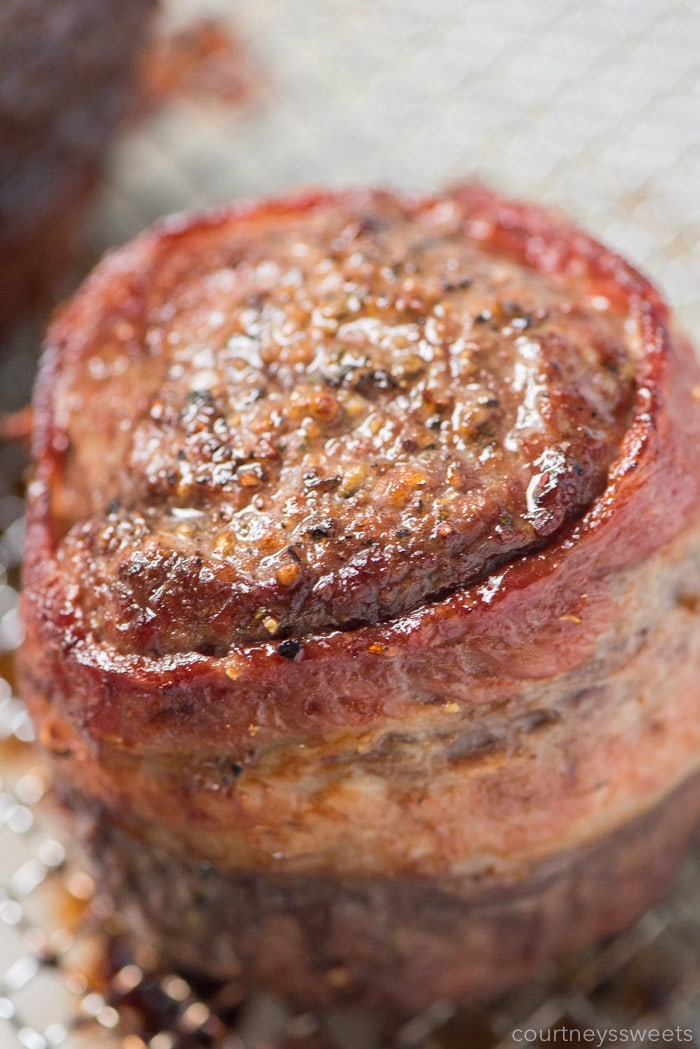 Slice it right open and enjoy with your favorite sides.